The part 1 is here.
The following day, I went back to the same market to get a supply of  yarn for my crochet tutorials.  Look what greeted me –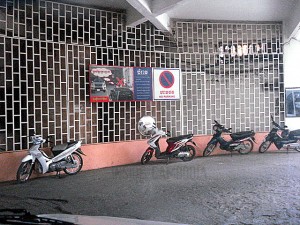 More motorcycles parked under the No Parking sign on broad daylight and for the public to see!
I was tempted to break out in a song beginning with the words in my blog title but…
This is just wrong, plain and simple. Some people think signs are made for everybody
but them.