The new bridge to Koh Pich (Diamond Island). We went there to check out the One Province, One Product Exhibit two weeks ago and we weren't disappointed.
_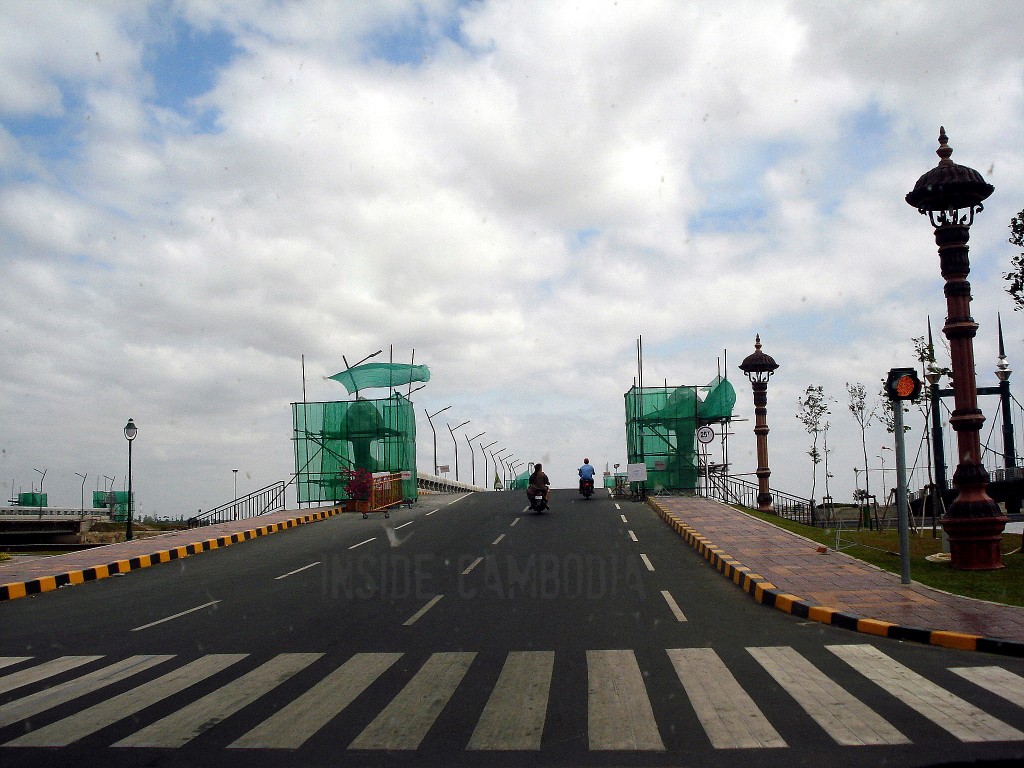 Even though we went there on a weekend, the traffic was surprisingly not heavy, as you can see from the picture. Add to that, the weather was a cool 25C and even if the aircon wasn't in full, it was still cool inside the exhibition area.  There were so many interesting things to see. I think the One Province, One Product exhibit is a great way for small and medium Cambodian producers and farmers to showcase their produce to the national and international level.
For more SkyWatch photos worldwide, click this logo below.