These just in…
A fire hit a residential house in St. 434 Group 4 Chamkarmon district about half past nine this morning. These pictures were taken by my brother who's office is just a stone's throw away from the affected area. He said they were among the first to arrive on the scene, ahead of the firefighters.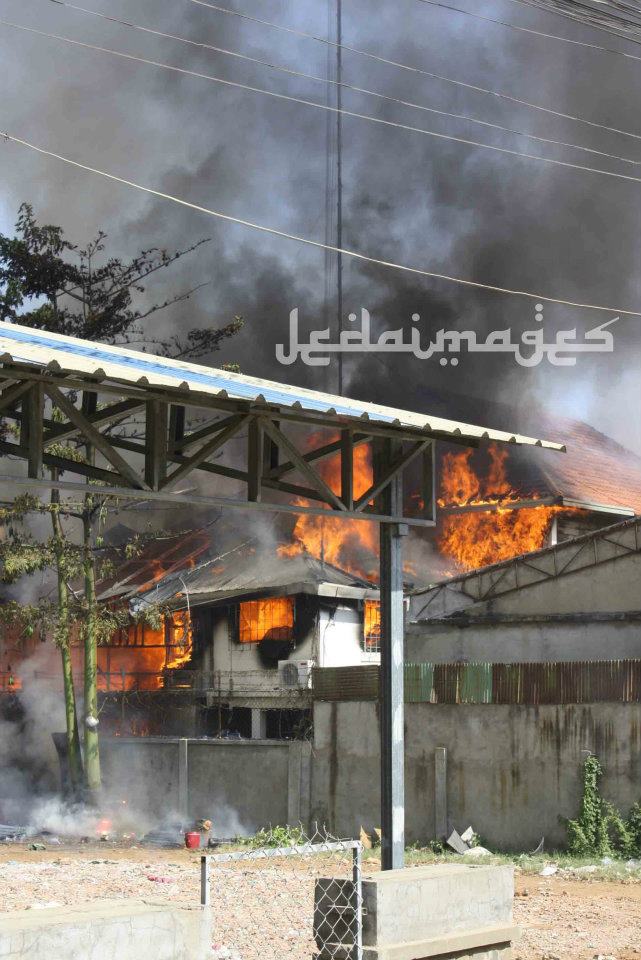 Folks at the scene said the house serves as a warehouse of firecrackers. It is unconfirmed though.
Phnom Penh firefighters arrived moments later and immediately worked to put out the fire.
The fire was already contained as of this writing. My brother said that there were no reported casualties.  That is good to know. Perhaps tomorrow we will learn more details as news of this incident gets published on the papers. A fellow expat commented that this is the third time a fire broke out in this area.
These pictures were published with expressed permission from the photographer who happens to be my brother. Thanks, bro!
Read More