The signs looks, errmm, green, lol. Although the sign says Vietnamese the characters are in Khmer script. The lacklustre sign belies a great selection of Vietnamese dishes that are value for your money.  Fancy Vietnamese cuisine?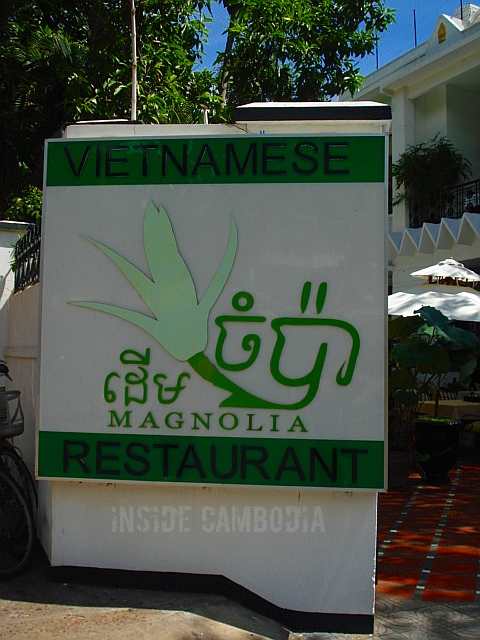 They serve the largest banh xeo (a savoury Vietnamese crepe with sprouted mung beans, ground pork with sweet-sour dipping and a favourite of mine) I've ever seen and the best-tasting beef with sesame. Yum!
More signs all over the world at Signs, Signs. Please do have a look.