This is not a photograph but rather a postcard that I saw from my collection. It shows a fantastic fireworks display over the world-renowned Angkor Wat, a UNESCO World Heritage Site and the pride of the Cambodians. I thought this is a fantastic entry to begin the new year, 2012.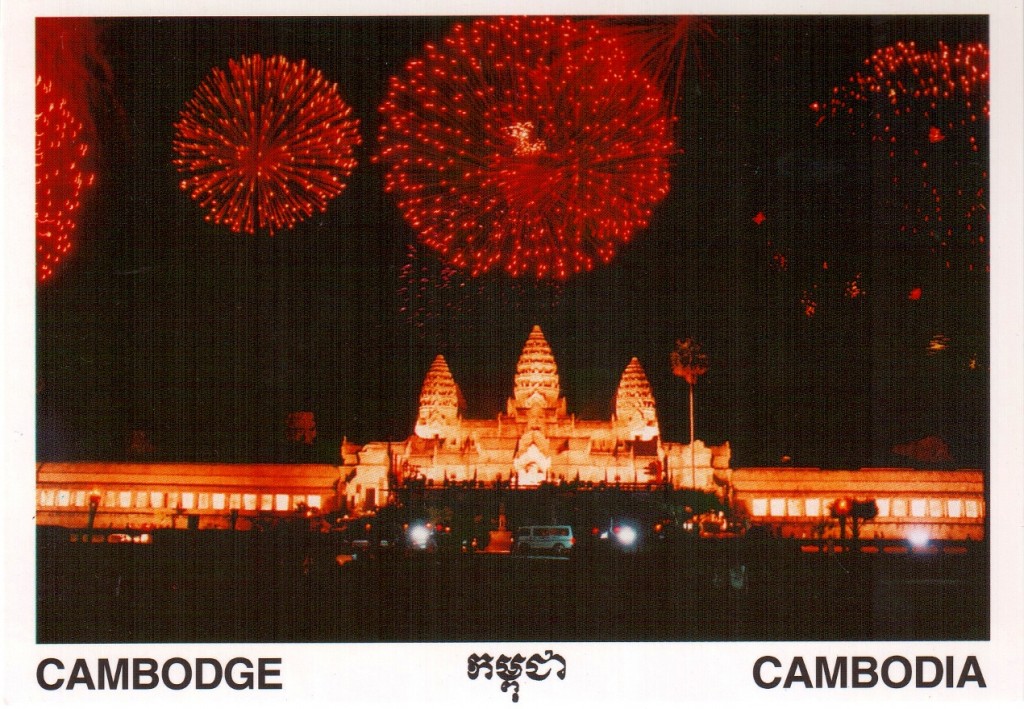 To all my friends here at Inside Cambodia, happy new year!
May we all have a great year ahead, filled with fantastic moments and pictures to blog about.