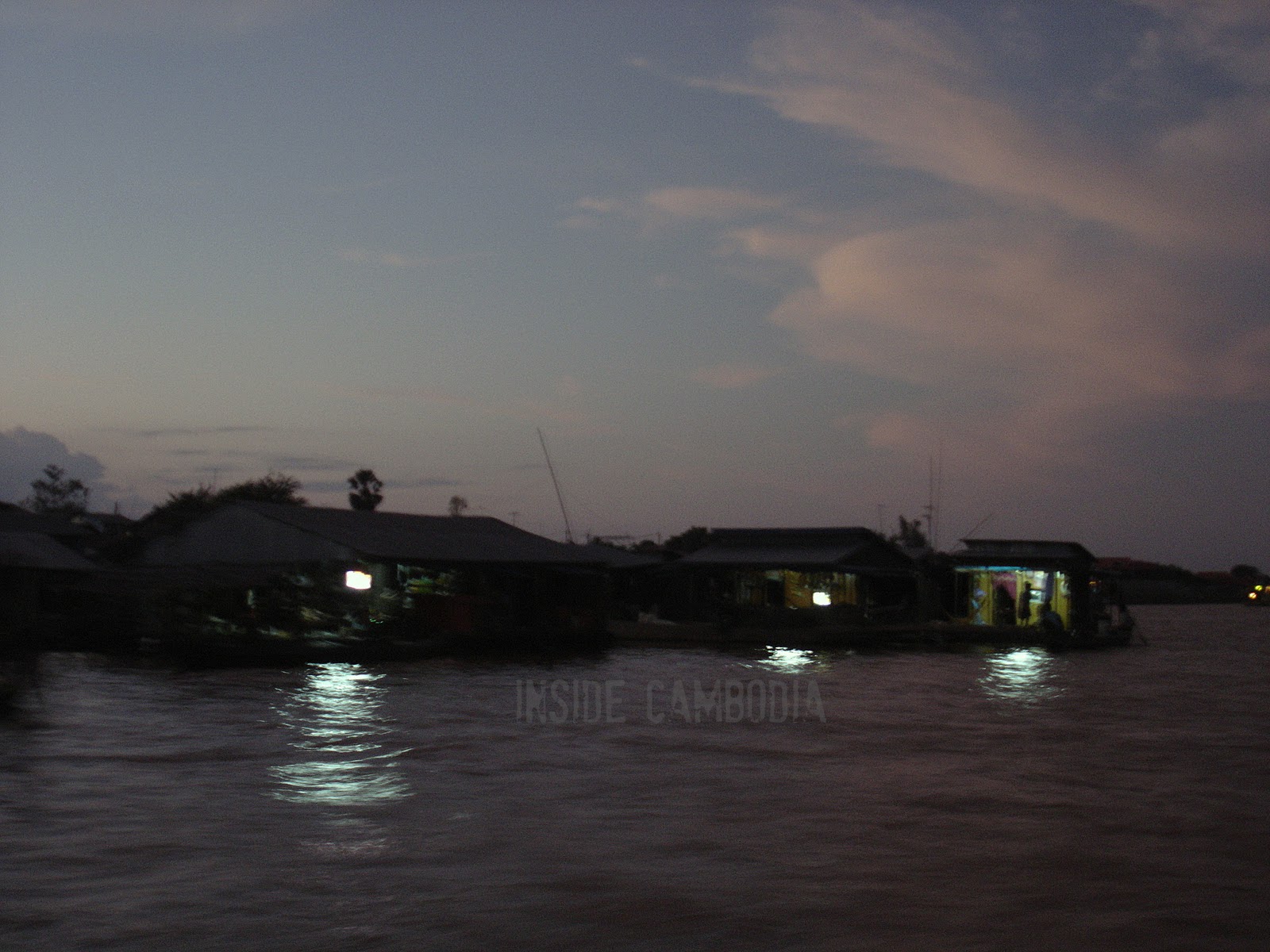 One balmy night at the floating village at Chroy Changvar Peninsula.
Phnom Penh, Cambodia
This very picture I took while on a boat cruise reminded me of the first four lines from a sonnet in Don Quixote (Chapter 34), a Miguel Cervantes literary masterpiece. It goes this way:
At midnight, in the silence, when the eyes
Of happier mortals balmy slumbers close,
The weary tale of my unnumbered woes
To Chloris and to Heaven is wont to rise.