This is Stung (river) Sen in Kampong Thom province. It is an important part of the people living along it. Tonle Sen is a major tributary of the mighty  Tonle (river) Sap.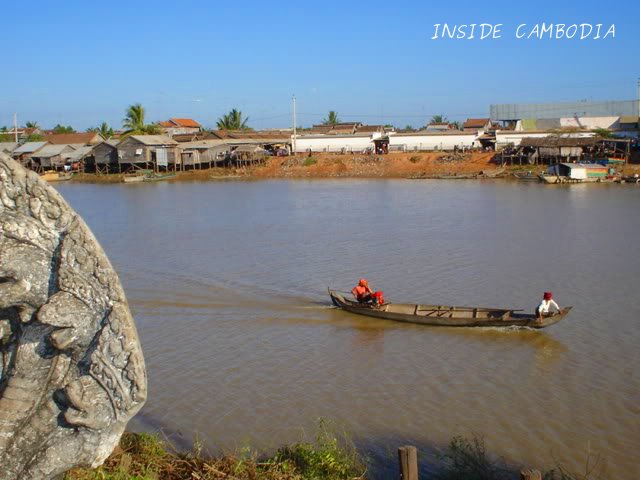 I took this photo very early in the morning at the provincial garden park. The weather was cool and the road quiet. Only afew people were walking about. I caught this motorised boat steadily making its way into the river. A little later, another boat passed by and on the boat were a group of young boys merrily rowing it.
This is my entry to this week's Our World Tuesday. Click on the logo for more pictures of our world.
Read More